Welcome to the



Home Page!

Since 2003, a web site for those who know and love the Sande Ace runabout
built on the shores of Hood Canal near Belfair, Washington from 1956 to 1962.

If you own a Sande Ace or have any information about this boat, please call or e-mail.
Old or new photos of these boats in any condition would be especially appreciated.

Ed Waali -- (360) 275-5684 or (406) 251-5410 -- edwaali@gmail.com
Ned Hamlin -- (208) 726-4991 -- ned@nedhamlin.com


---
Odds and Ends
Even the biggest Sande Ace fans might not click all of the thumbnails on the left. After all, you can click to links to bring up 65 different pages and subpages on this web site. So, if you've never scrolled those thumbnails all the way down, it will be easier if you:

Click on the photo to see Odds and Ends.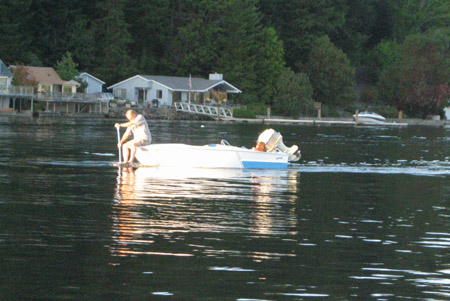 ---
2016 Sande Ace Rendezvous
Ace Day 2016 got off to a delayed start on July 30 because of a -1.2 foot low tide at 9 AM, much too low for launching at Twanoh State Park. On the other hand, it gave us ample time to inspect the vintage boats and motors until the tide came in a bit.
Click here or on the photo to see the events of the day.
The Waali Ace was already in the water and sat on soft sand waiting for the tide to rise.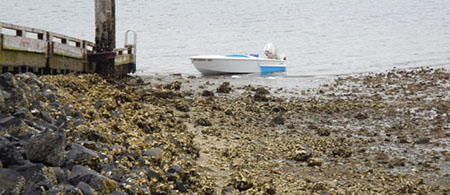 ---
Click the photos below for more good looks at these great boats and more on earlier Ace Days.



2005

2006

2007



2008

2009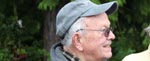 2010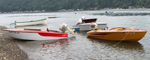 2011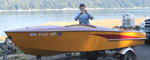 2012

2013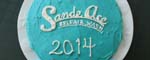 2014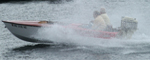 2015
---
How Many Aces Are Running About Today?
Here are pictures of 13 Sande Aces, three recently-built Aces and two open cedar strip Sande boats taken 2005-2013, mostly at the Rendezvous. There are some more cedar strip boats out there and a few more Sande Aces perhaps along with several new Aces under construction. For another look at numbers, check the Sande Ace Registry.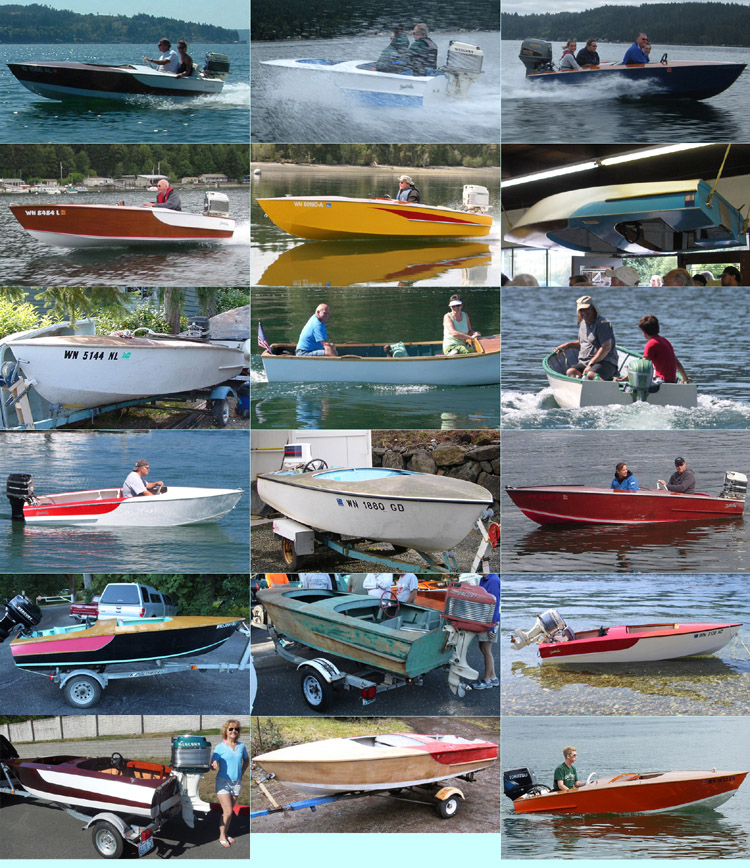 ---
---
Thanks to the Sande Ace fans who keep this meter rolling.

Just in case someone searches the Internet for "Sandy Ace" runabout,
this sentence might help them find this site.
---
---